Roland C. Colton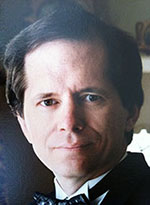 ROLAND COLTON attended the University of Utah on a baseball scholarship, graduating cum laude from the University of Utah in 1974 with a Bachelor of Science degree in Accounting. He received his Juris Doctorate from the University of San Diego School of Law in 1978, where he received scholarships/awards for academic excellence (achieving the highest class grade in five separate courses). Mr. Colton was admitted to the State Bar of California in 1978.
Mr. Colton is an experienced trial attorney, who has tried cases in many different courtrooms throughout California and out-of-state. He has a spectacular record of victories in the vast majority of cases he has tried. He prides himself on winning "impossible" cases. Mr. Colton has taken over cases from other attorneys, in the middle of trial (from attorneys who felt outmatched or over their head), and succeeded in achieving dramatic victories. He has routinely received high marks from jurors who have observed his performance first-hand, often receiving requests for future legal assistance from them following the trial.
In practice for 33 years, Mr. Colton has represented clients in many areas of civil litigation, including investment fraud, negligence, medical malpractice, serious personal injury and wrongful death, contract disputes, class action, corporate matters, and more. He has been approved by the superior court as class counsel in various complex class action matters.
Firm Background
1978-1990
Colton & Fuller
San Diego, California
Insurance defense; Plaintiff's serious injury cases; business litigation.
1991-2006
Colton & Roesser
Del Mar, California
Boutique firm of seven lawyers, with offices in Del Mar, Los Angeles and San Francisco; Practice emphasis: elder investment fraud litigation; medical malpractice defense; complex litigation; general business litigation; corporate and transaction law.
2006 to present
The Colton Law Group
Laguna Niguel, California
Elder investment fraud litigation; business litigation; complex litigation; skilled nursing litigation.
Experience
As plaintiff's counsel, Mr. Colton has obtained judgments and settlements totaling more than $100,000,000. As defense counsel, Mr. Colton has obtained defense verdicts in more than 90% of all jury trials he has conducted.
Personal
When not practicing law, Mr. Colton and his wife spend time with their children. He is a classically-trained pianist and frequent performer in public and private gatherings. He continues to be active in team sports (basketball and softball). He is an author and composer. Mr. Colton is also an active pro bono attorney, regularly representing clients who cannot afford legal services.